Recommended Sports Shops The regions leading independent sports retailer. The Bowls Locker is a Northamptonshire-based bowls shop and online store, supplying bowlers and bowls clubs across the UK, Euopre and beyond with a wide range of bowls, bowls clothing, bowling shoes,

bowls bags, bowling accessories and club equipment from brands including Taylor Bowls, Henselite, Drakes Pride and Emsmorn. At Shootmart, we arrange driven shooting, rough shooting, deer stalking, game shooting, wildfowling, pigeon shooting, pheasant shooting, partridge UK, Europe and worldwide. Also shooting accessories

classifieds etc. Adrish International is a dynamic and modern Sport wears company. We are able to produce comfortable sportswear, & active & Casual & Athletic & leather and Fighting wears and equipment

specifically for those involved in the world of fitness providing clothing that is lively, attractive and trendy with stylish design. An Online Surf Shop selling all types of Surf Hardware, Surf Clothing from Wetsuits, boots, gloves, hoods, rash vests, boardbags, repair kits, leashes, dvds and much more. Exeter's premier Martial Arts and home fitness shop. Stocking a great choice of home gym equipment including treadmills, crosstrainers, rowing machines, weight benches, free weights, gym balls, yoga

mats, skipping ropes, and a whole lot more. It's not just for show so come and have a go!! Also in stock is a wide variety of Martial Arts products from MMA to Karate and much more. suppliers of quality sports equipment, specialists in cricket football and rugby A leading online retailer and wholesaler with an outstanding reputation for providing great products and customer service, specialising in fitness equipment. Our objective is to bring you a range of

superb, high quality products at competitive prices. All our staff are here to serve you by providing excellent customer service and offering the most diverse and best quality products. We hope you have an enjoyable shopping experience with us. Teamwear and equipment from Nike, Prostar, Stanno, Macron, Diamond Football, Surridge cricket. The areas leading supplier of quality teamwear at excellent prices with reliable service. No.1 Online retailer of official football merchandise and souvenirs. we have largest range of official football souvenirs available worldwide trevorscricketcoaching.co.uk
TCC is an award winning, specialist cricket company that sells a wide range of playing & coaching equipment from a number of leading manufacturers. With a large selection of bats, pads, gloves,

bags etc, as well as free advice services, the experts ooze passion and enthusiasm for the sport. SKINS compression clothing is engineered to boost your performance in any sport. Train harder with SKINS!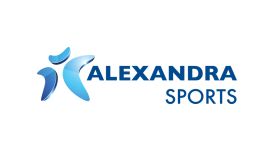 Alexandra Sports is a specialist running and fitness retailer focusing on customer service and expert knowledge in the field of running and fitness. Based in Portsmouth for over 25 years, we are a

family run business that specialises in care and are widely renowned for offering an excellent service. The majority of clients are referred by Doctors, Physiotherapists & Podiatrists, who feel confident that they can rely on us to resolve a wide range of foot problems that can extend t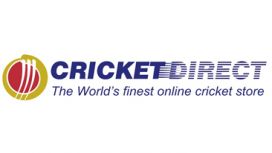 As one of the pioneers of online cricket stores, Cricket Direct has been providing with various cricket equipment since 1995 in UK. The company boasts of a wide collection of quality cricket gear at

cost effective prices.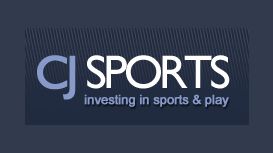 CJ Sports are market leaders in the supply of sports equipment. These include artificial cricket wickets, cricket netting, and artificial tennis courts.