 The Bowls Locker is a Northamptonshire-based bowls shop and online store, supplying bowlers and bowls clubs across the UK, Euopre and beyond with a wide range of bowls, bowls clothing, bowling shoes,

bowls bags, bowling accessories and club equipment from brands including Taylor Bowls, Henselite, Drakes Pride and Emsmorn.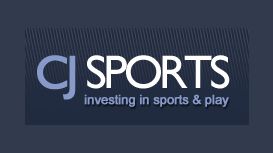 CJ Sports are market leaders in the supply of sports equipment. These include artificial cricket wickets, cricket netting, and artificial tennis courts.